NO MORE WAXLESS
MORNINGS

"Its the worst when I wakeup to go surf and don't have wax. Because the shops are all closed. Now i just order a dozen of these every so often and they com right to me"

Great! Will order more as needed...

"Smooth application, good tackiness...👍😎"

Super sticky wax that goes on easy!

"Saba wax is a must buy!! It goes on your board quick and it's sticky. Not to mention that it's locally poured! Go support Saba and buy yourself some great surf wax"

Super easy to apply base coat

"even when board was damp from dew. Stickies session ever. Usually would slip at least once during a session not with stuff! Great product."

USED IT THIS MORNING
NOW IM HOOKED

"Will be ordering this wax exclusively from now on! Plus i got a hat and get so many compliment on it"

Exceeded expectations

"wax went on easy and held up well. Noticeably stickier and easier to apply than the usual ones I used to use. Very happy."

I put it all over my Longboard and it works great!!

"Super sticky!"

Order came right away and the wax is great!!

"I've been handing it to my customers when they pick up their boards. I've gotten good feedback."

Highly recommended!

"I love this wax! Easy to throw on my board before I go out and the grip lasts. Definitely buying again once I run out!"

WORKS GREAT IN ALL
TEMPS

"I do a ton of surf travelling. Nice to have a wax i know works in all the climates i visit"

Fantastic!! Amazing!!

"Great product! And great quality!"

THROWING AWAY ALL MY
STICKY BUMPZ

"I love this wax, the basecoat just goes on super clean and easy. The topcoat is so sticky and lasts"

WORKS GREAT SMELLS
GREAT

"This stuff WORKS. i was able to wax 2 boards with one bar of base. Plus I love the smell of oranges on my board"
SHOP WAX
applies easier, more wax per bar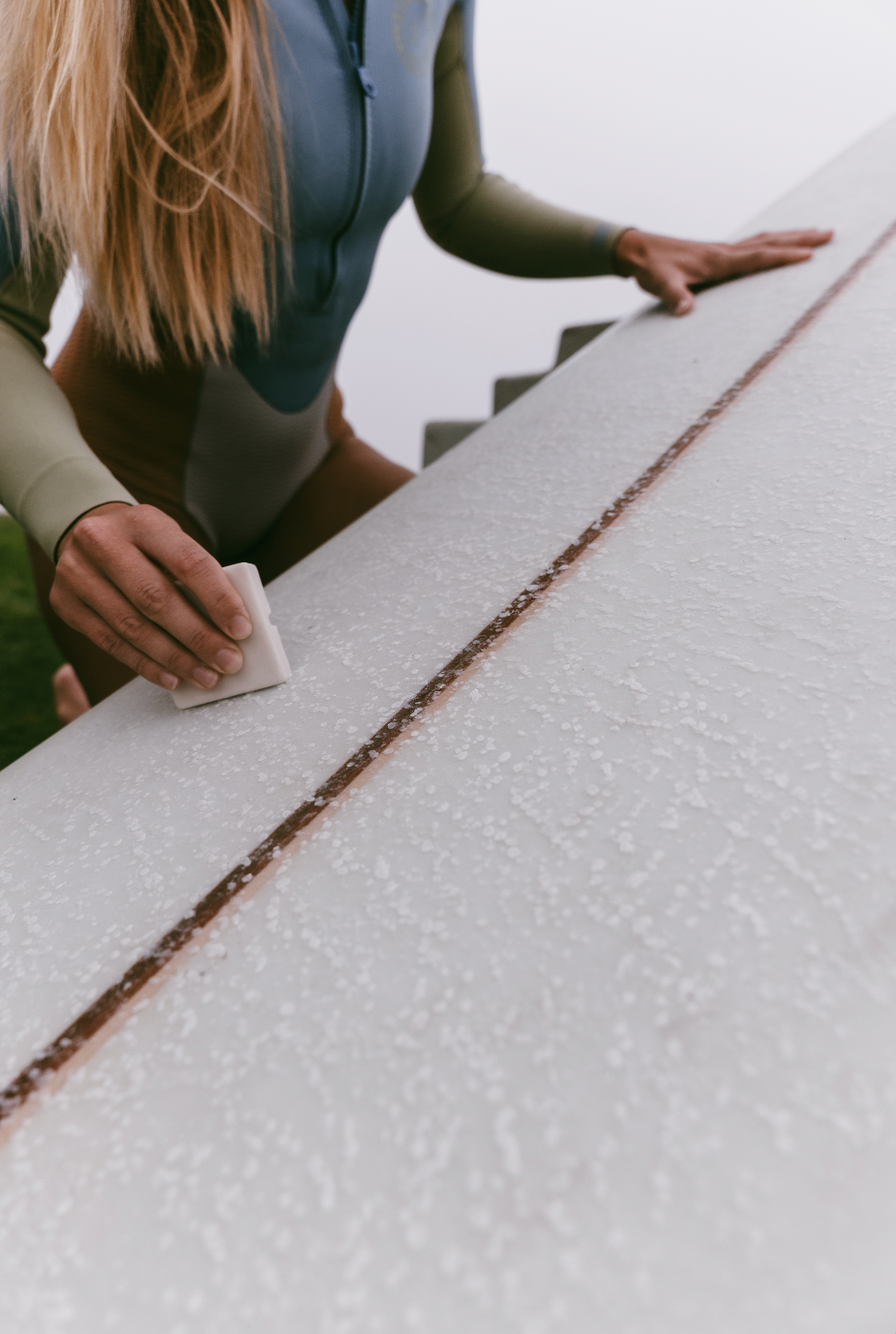 WHY SABA SURF
Two-Coat Technology: A durable base layer that stands firm against the chill and the swelter, paired with a topcoat for ideal traction.
Simplified Surfing Experience: Say goodbye to wax confusion and clutter. Our two-layer solution replaces a quiver of temperature-specific waxes.
Proven Performance: Praised by novices and pros alike, our formula is backed by a sea of positive reviews.
We are super proud of our formula and the reviews that we have garnered from our customers. Hope that you enjoy your wax and encourage you to share your experience as well. 
SHOP APPAREL
Designed and printed locally.
Blog posts
Hold onto your surfboards, folks! The World Surf League's 2023 Championship Tour at Teahupo'o was a splashin' rollercoaster, and boy, did it make waves! While everyone was waxing their boards and adjusting their rash guards, one dude was busy making...

Once again, the world of professional surfing is embroiled in controversy. This time, however, the waves of dissent have swept across mainstream media platforms, even catching the attention of the venerable New York Times. At the heart of this storm...

You've been squirreling away money and now you've got enough for a little adventure. Instead of blowing it all on something frivolous, you've decided to do the right thing and embark on a surf trip. Brilliant choice! But hold your...